Many real estate investors seek to generate outsized returns by identifying trends or markets early. Austin, TX has seen tremendous growth and early investors benefited greatly from the explosive growth. Markerr analyzed several metrics including population, education, growth of tech workers, and salaried workers in 2011 and compared it to today. Markerr's data offers real-time insights to identify markets that are poised to follow in Austin's footsteps by honing in on those same metrics and trends. 
Markerr identified Raleigh-Durham, NC as the market to most likely become the next Austin, TX, followed by Provo-Orem, UT, Madison, WI, Kansas City, MO-KS, and Colorado Springs, CO.
The chart below compares the top five markets similar to Austin's characteristics in 2011: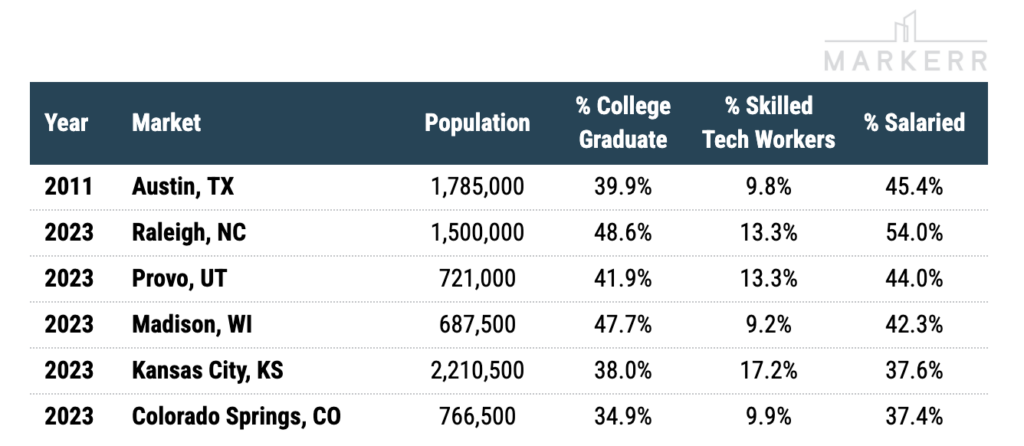 The analysis was conducted by evaluating Austin's characteristics in 2011 and identifying markets that closely matched it in terms of population size, workforce education, the percentage of tech workers, and the percentage of salaried workers.