Markerr's analysis of multi-family rent trends in October 2022 revealed that U.S. multi-family YoY Rent Growth was 4.0% in October 2022, down from 5.0% in September 2022. The average U.S. monthly rent decreased by 0.8% from the peak in August 2022 to $2,085 in a normal seasonal pattern that has been notably absent over the past two years. In addition, there has been a meaningful deceleration in the U.S. rent growth figures (550 bps over six months).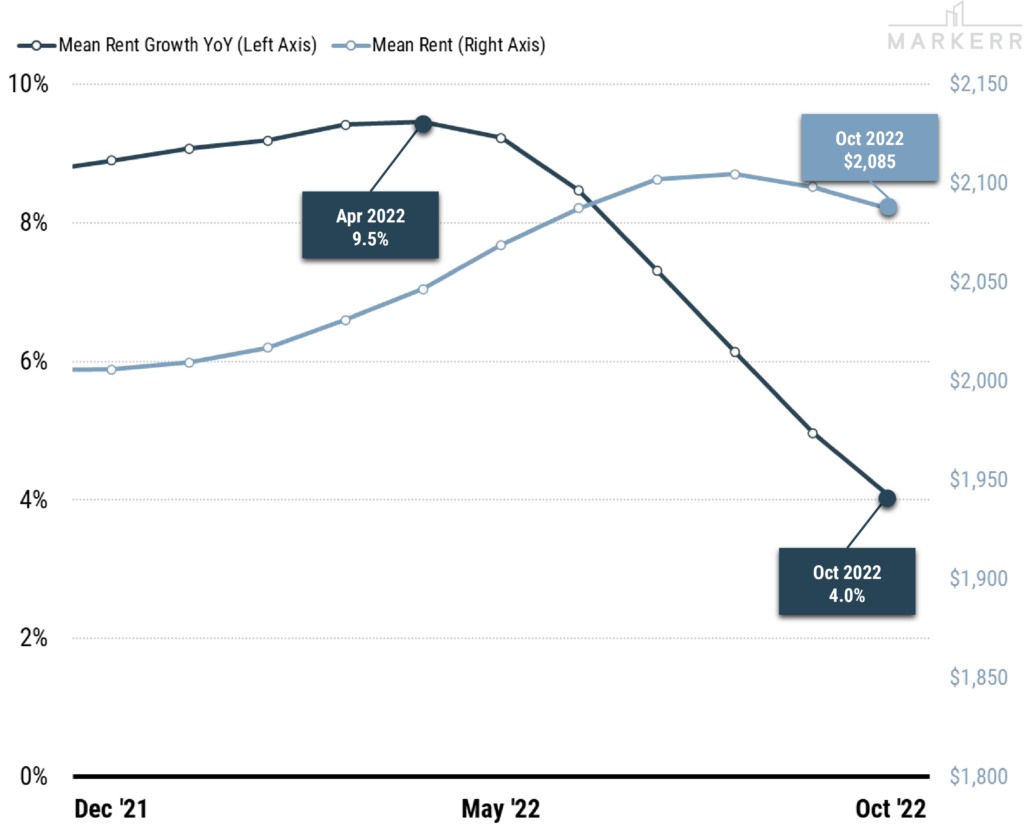 Sunbelt Markets Lead in YoY Rent Growth, But Are Quickly Decelerating
Sunbelt markets still have the highest YoY rent growth at 5.2%, but that is far below the peak of 16.7% YoY growth seen in March 2022. Despite seeing a MoM deceleration of 180 bps, Sunbelt markets continue to dominate the top 20 markets experiencing the highest rent growth YoY.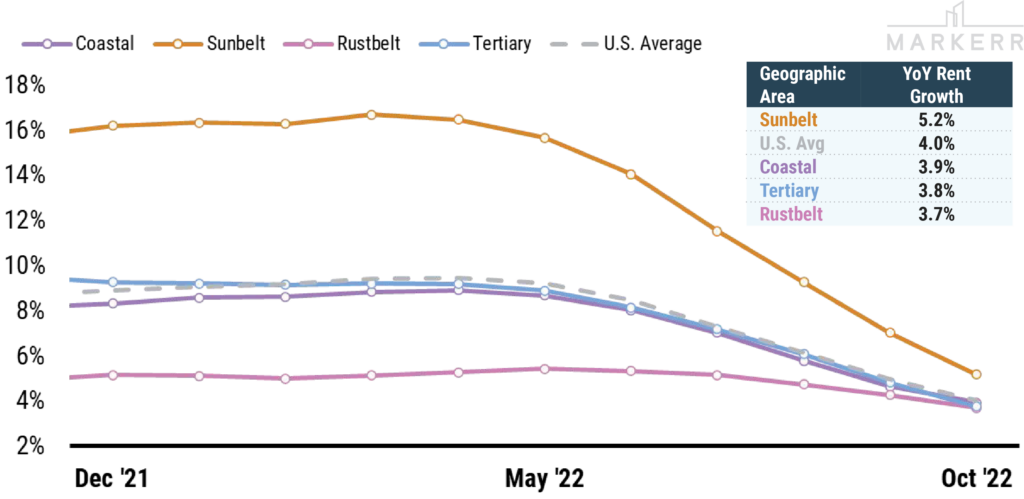 Month-over-Month Data Shows Continued Negative Same Store Rent Growth
On average, national rents have decreased by 0.5% over last month, marking the second time in the last two years that the U.S. experienced negative rent growth sequentially. 91 of the top 100 largest metros posted negative MoM Rent Growth, compared to 82 last month.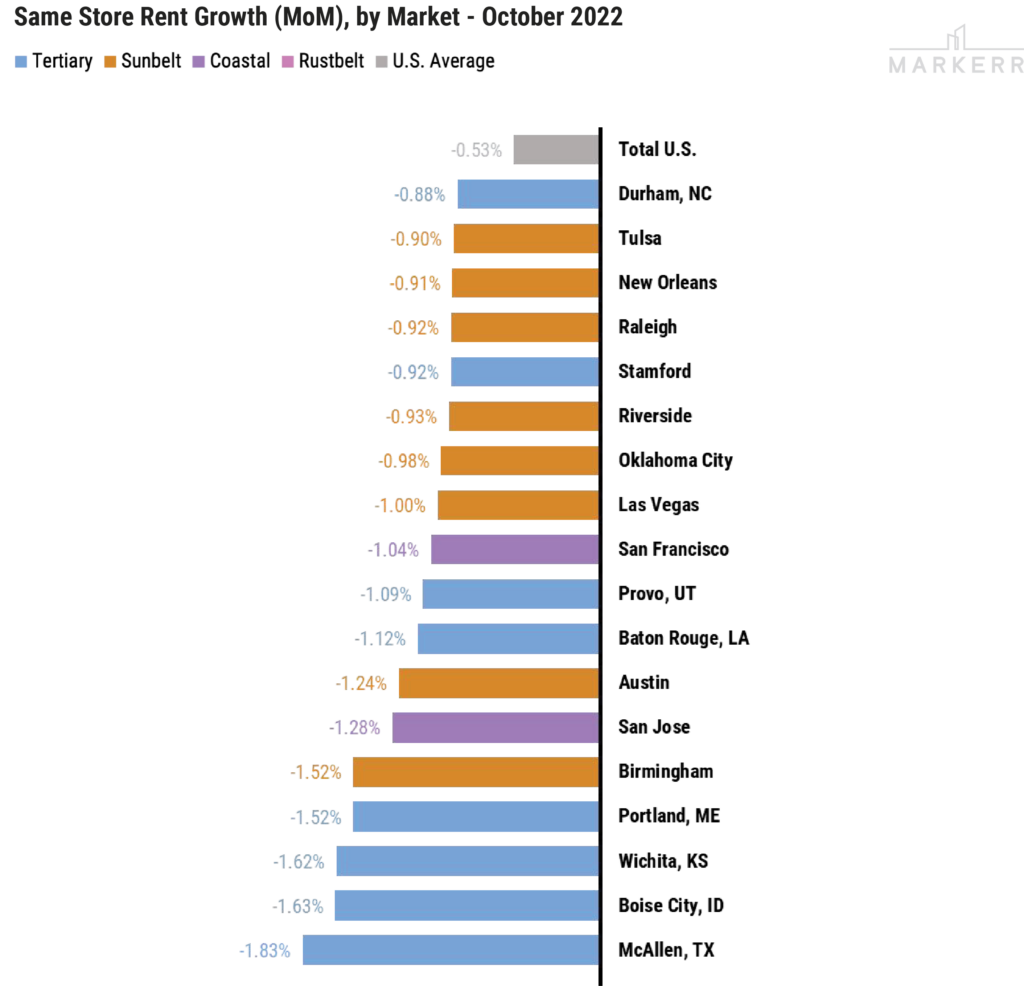 One- Bedroom Year-Over-Year Rent Growth Outpaces Two- and Three-Bedroom Units
Rent for one-bedroom units grew 4.9% year-over-year, led by Knoxville, TN (+12%), Charleston (+10%), Miami(+9%), and Ogden, UT (9%). Rent for two-bedroom units grew 4.1% year-over-year, led by Charleston (+11%), Bakersfield, CA (+10%), Indianapolis (+9%), and Palm Bay (+9%). Rent for three-bedroom units grew 1.1% year-over-year, led by Greensboro, NC (+15%), Palm Bay (+11%), Knoxville (+8%), and Cape Coral (+8%).